THE ONOCULII DESIGNS
The Onoculii Designs are a couture design of wearable art eyewear. These award winning designs have been featured in numerous principle and major fashion publications that have included American Vogue, Women's Wear Daily, New York Times, International Fashion Market, as well as Vibe, The Village Voice and Fashion Times.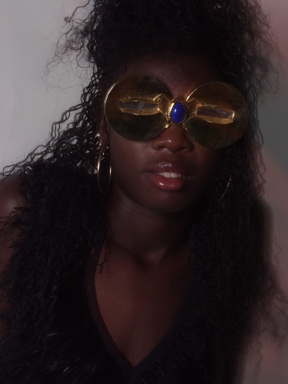 The Onoculii Designs have been seen in countless runway fashion shows accessorizing the designs of and working with Jean-Paul Gaultier, Terese Fleetwood, Queen Bilquis and Iesha Sekou to mention only a few. Sun Ra was photographed by photog great Anthony Barboza wearing a pair of these designs while on stage in New York, and that image remains one of Mr. Barboza's career favorites.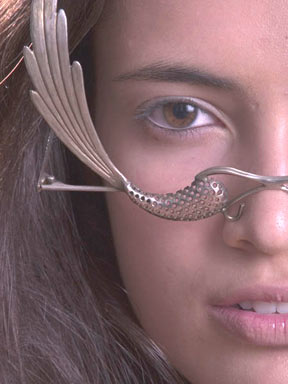 Celebrities who adorn these designs have included actor Rosario Dawson, musicians Vernon Reid and Thomas Mapfumo and a host of other star artists.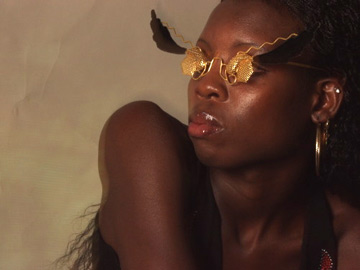 The Onoculii Designs were also prominently featured in the underground cult film 'Blood Red Lipstick'.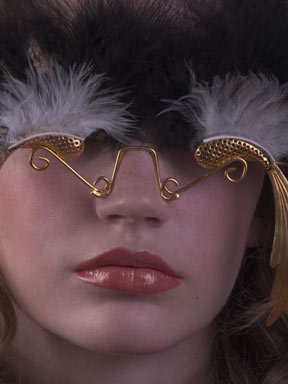 The unprecedented lawsuit brought against The Gap in 1996 concluded 5 years later with the outcome of establishing new United States Federal Case Law as a reference for copyright infringement. This historic victory for upholding of protection to artists securely placed the Onoculii Designs in the archives of history.
(Davis vs.The Gap)