YOUTUBE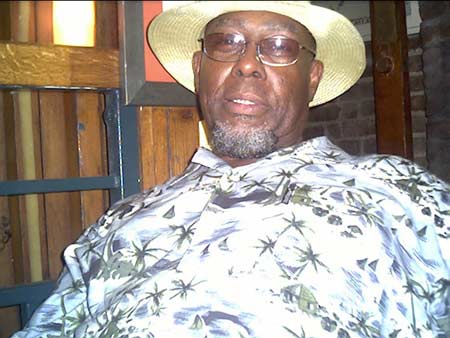 Dr. Baba Juma Santos Ayantola Ebae!, world renowned Pan-African Musicologist and Master drummer, educator, visual artist, photographer, and social visionary was celebrated in memorial on Sunday, November 4, 2007 at St. Mark's Church in the Bowery in New York City. This distinquished nephew to Malcolm X drew persons from as far away as Detroit, Chicago and San Francisco.

The 4 1/2 hour memorial is documented here.
An incomplete list of participants include Oba Oma Iyafin Olatunji, Rachid Parker, Cooper-Moore, Juma Sultan, Hassan Bakr, Micheal Markus, Bern Nix, Lisle Ellis, Dixie Estes, David Pleasant, Ros Moshe, Jay Milder, Sister Zakia Henderson, Rachiim Ausar-Sahu, Hakim Jami, Jim French, Tambie Antell, Enrique Arrosa, Juini Booth, Goussy Celestin, Dawn Drake, James Zollar, Ron McBee, Brian Smith and Sabir Mateen.